History
The history of Lucky Charms
See how one of America's favorite cereals has evolved over the years.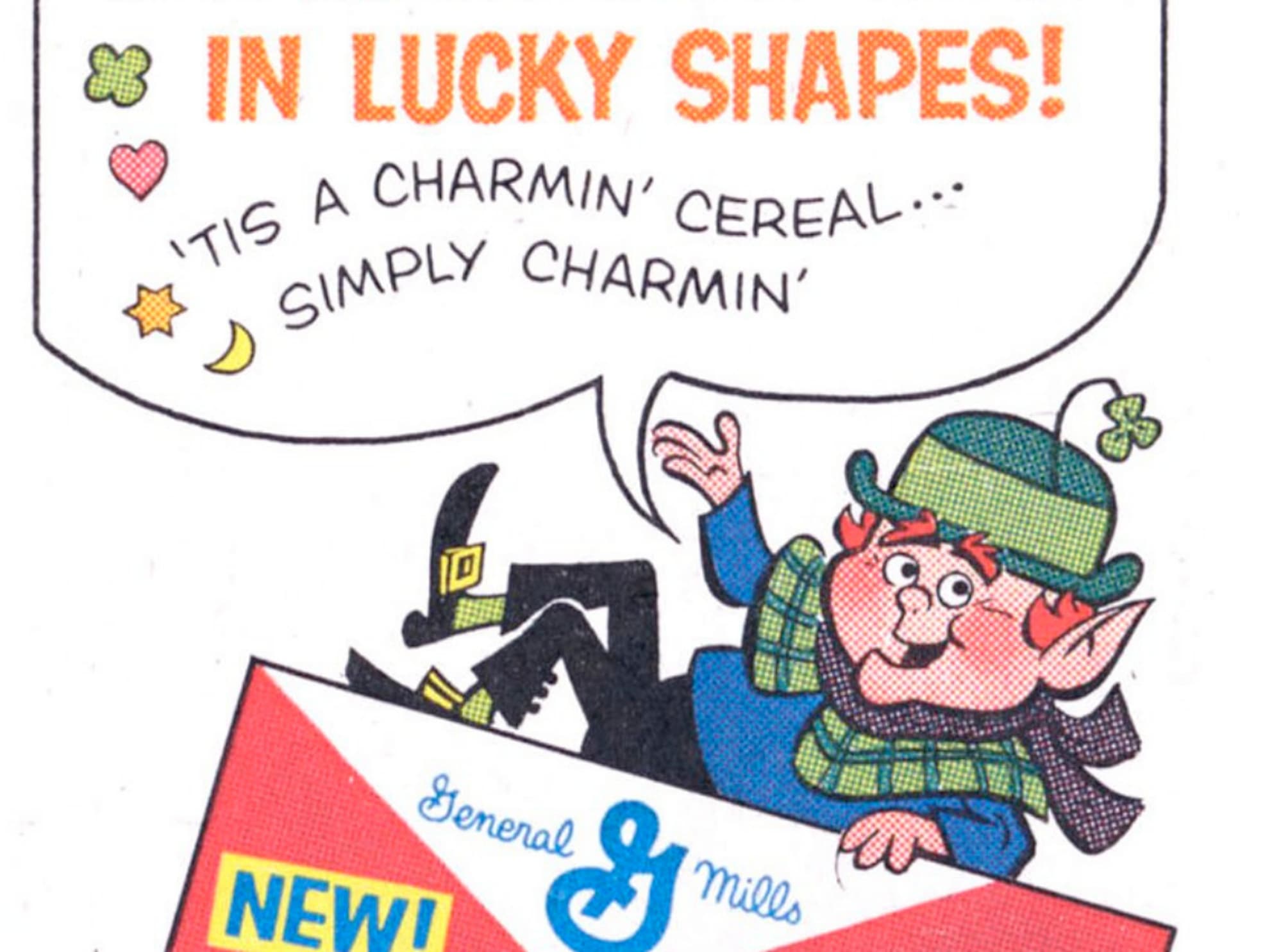 Inspired by circus peanuts
Whether you love the crunchy oat pieces or the ever-changing colorful marshmallows, we've got the ultimate guide to one of America's favorite cereals: Lucky Charms.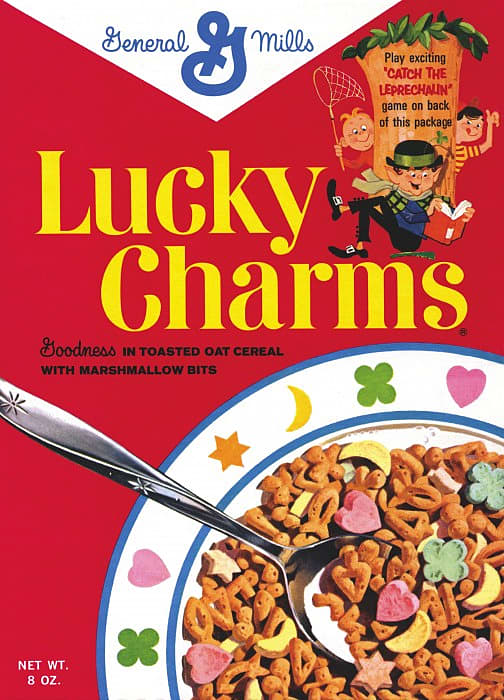 Lucky Charms cereal debuted in 1964 with bells, fish, arrowheads, clovers, and x-shaped oat pieces alongside marshmallows shaped like green clovers, pink hearts, orange stars, and yellow moons.
The cereal was created by product developer John Holahan. He developed the original prototype by experimenting with Cheerios cereal pieces and chopped-up pieces of his favorite candy – Circus Peanuts.
Lucky the Leprechaun debuted on St. Patrick's Day in 1964 with full-color print ads in Sunday comics and comic books plus animated television ads.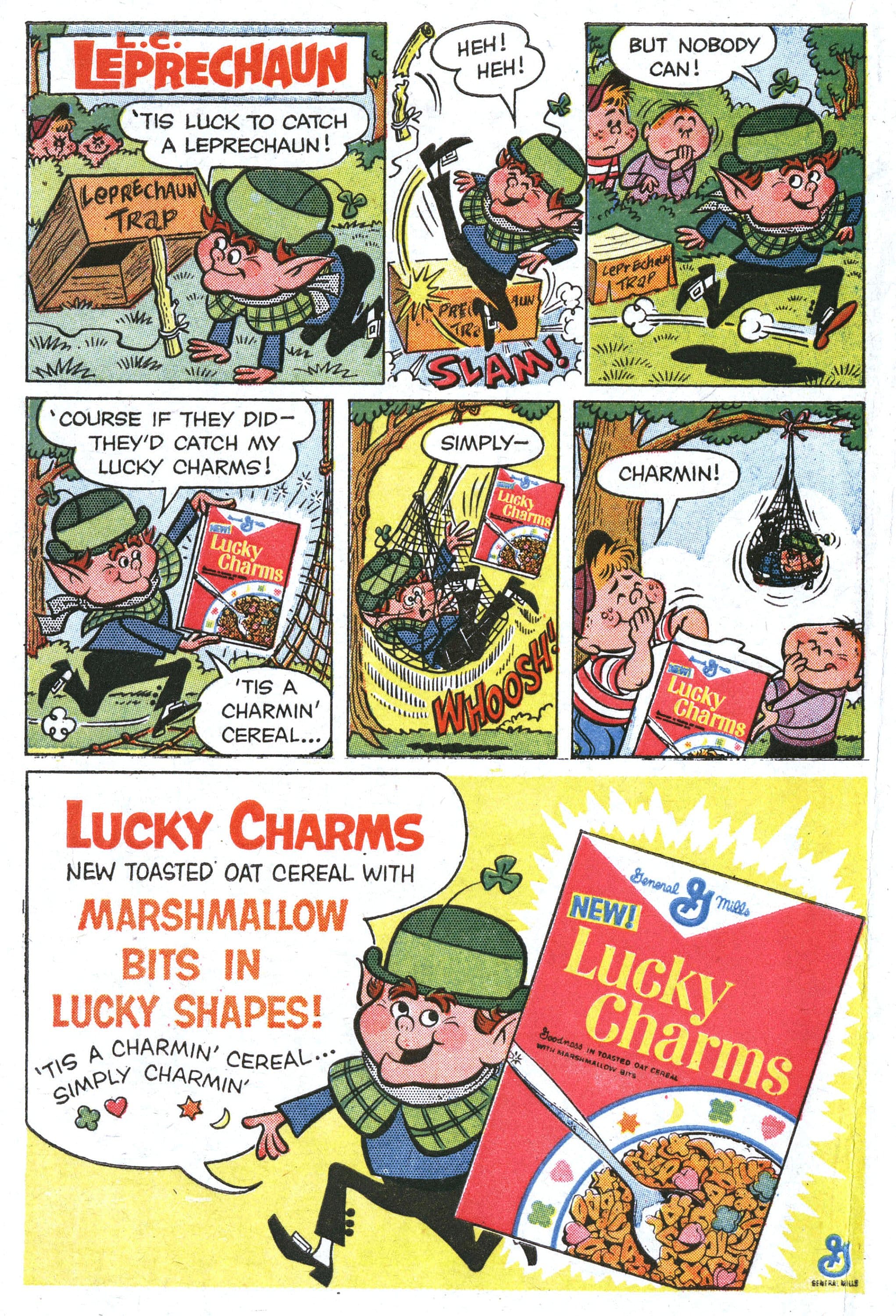 Magic is in the marbits
The cereal pieces were updated with a touch of sweetness in 1967 with a sugar frosting.
Most famously, however, are the marshmallow bits, or marbits as we like to call them at General Mills. The ever-changing, colorful marbits have delighted consumers of all ages for nearly 60 years. Over forty new marbits have been introduced over the years. Surprisingly, the only remaining original marbit is the pink heart.
In 1975, the first new marbit was introduced – the blue diamond! Shortly after its introduction, Waldo the Wizard briefly replaced the Leprechaun.
The blue diamond was followed by a second new marbit in 1983, the purple horseshoe. The red balloon was added in 1989 to celebrate the 25th anniversary of Lucky Charms.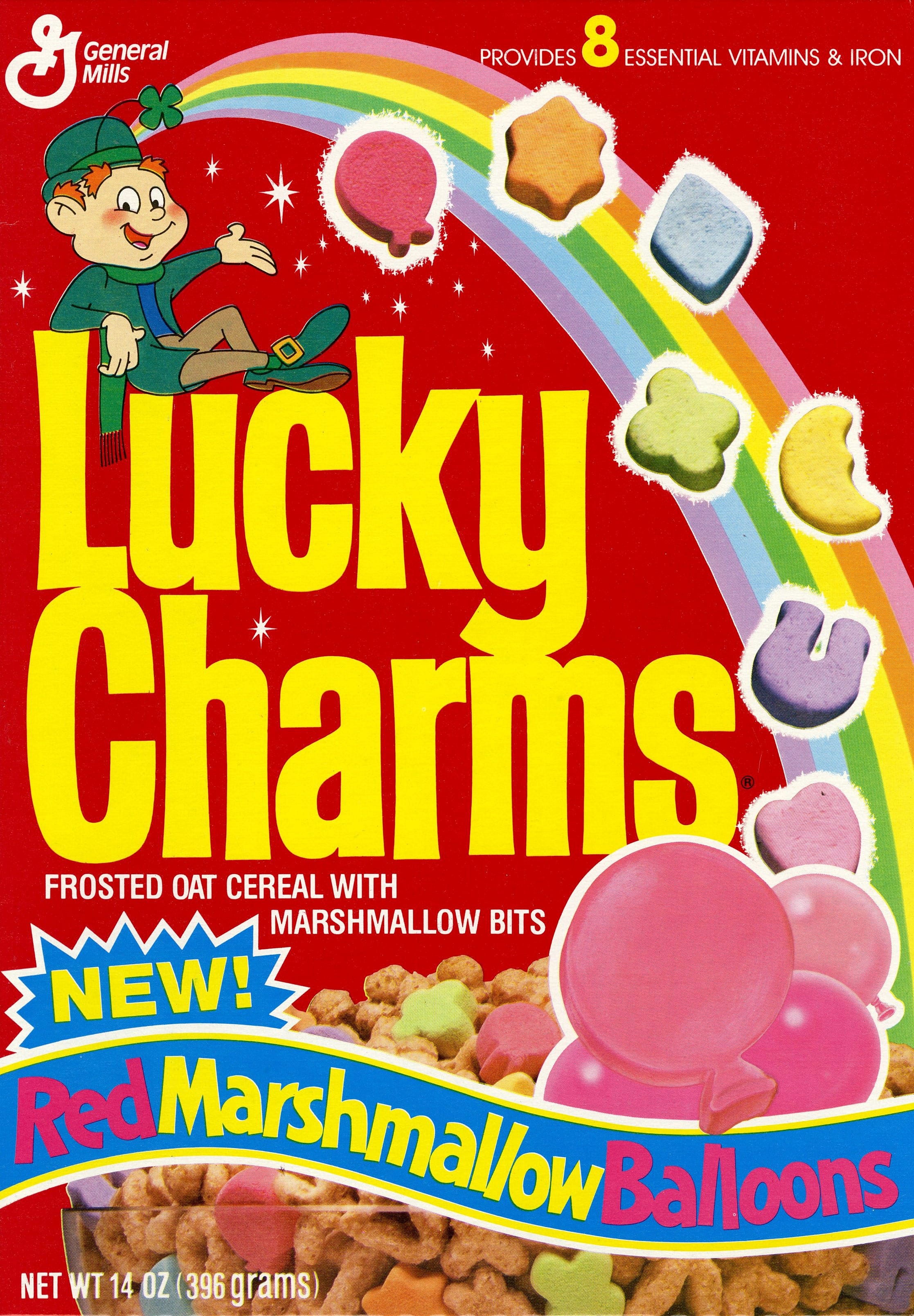 Some marbits stand out more than others, like the limited-edition swirled whale marbit which briefly appeared in 1986.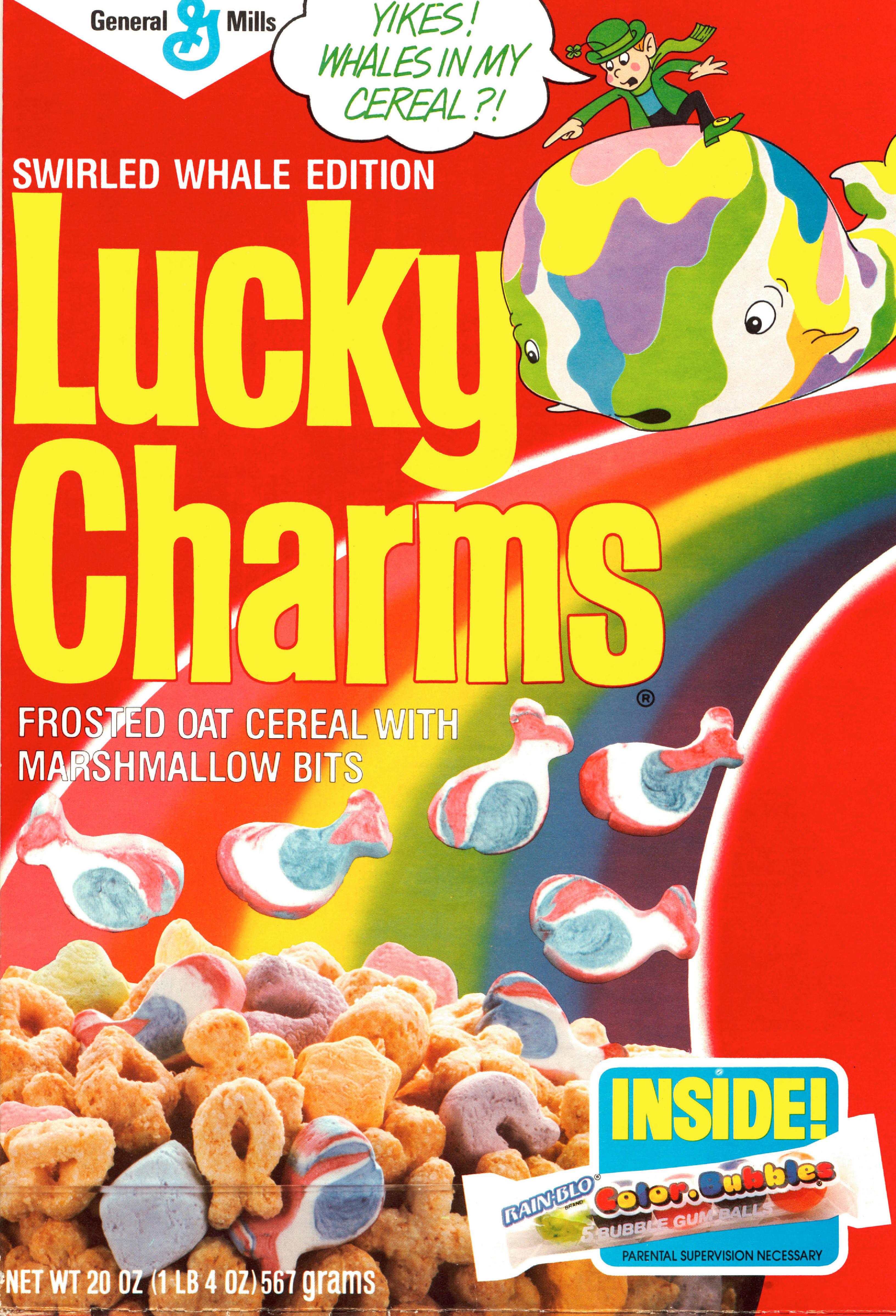 In the 90s, the rainbow, pot o' gold, blue moon, green hat with clover, and shooting star were introduced.
In 2001, the magical crystal ball marbit could answer your yes or no questions.
In 2008, the yellow hourglass was added to help Lucky travel through time.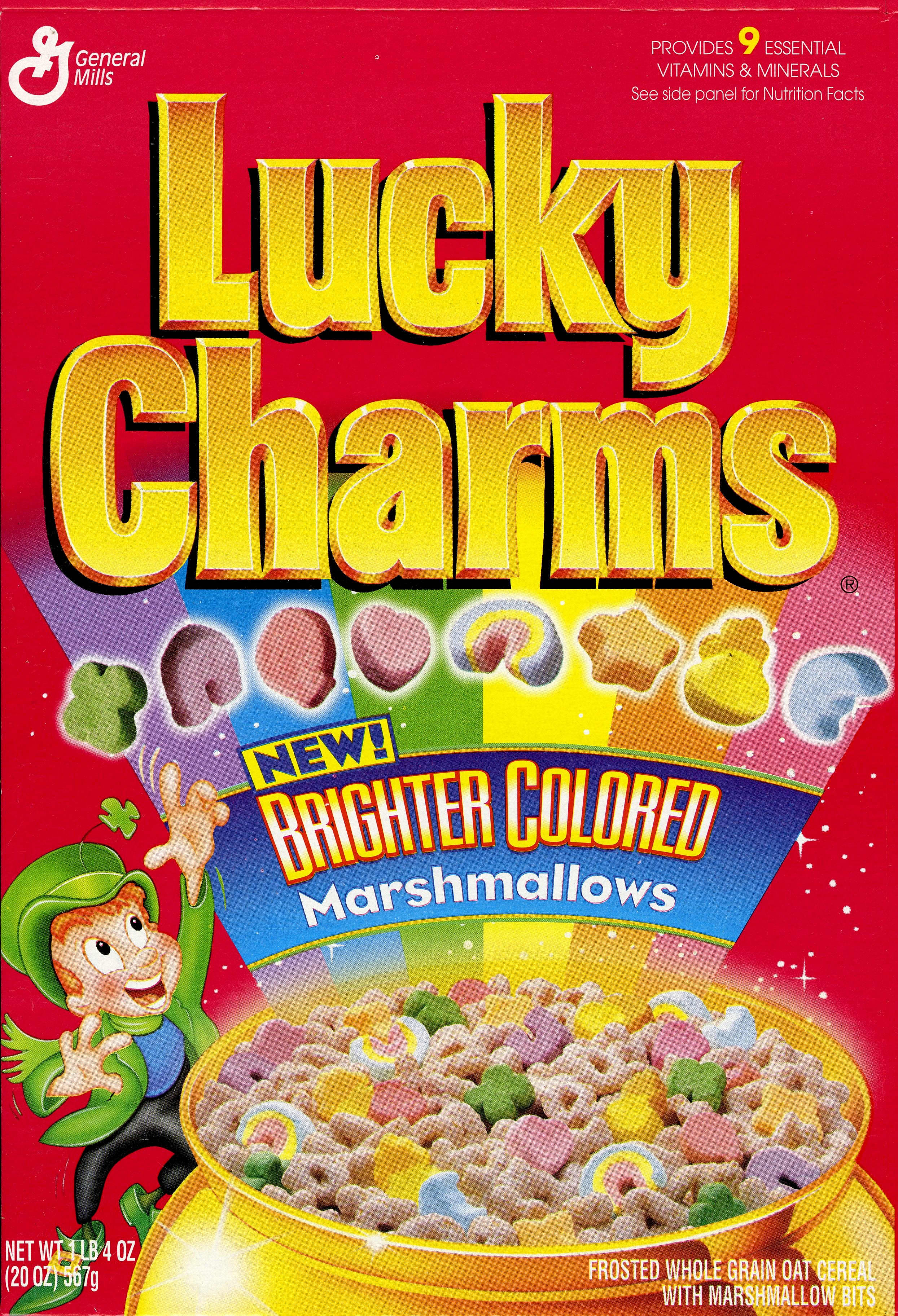 Variations of existing marbits were introduced in the 2010s but it wasn't until 2017 that a new marbit joined the cereal: the magical unicorn.
Most recently, Lucky found a magic gem to add to the cereal's treasures!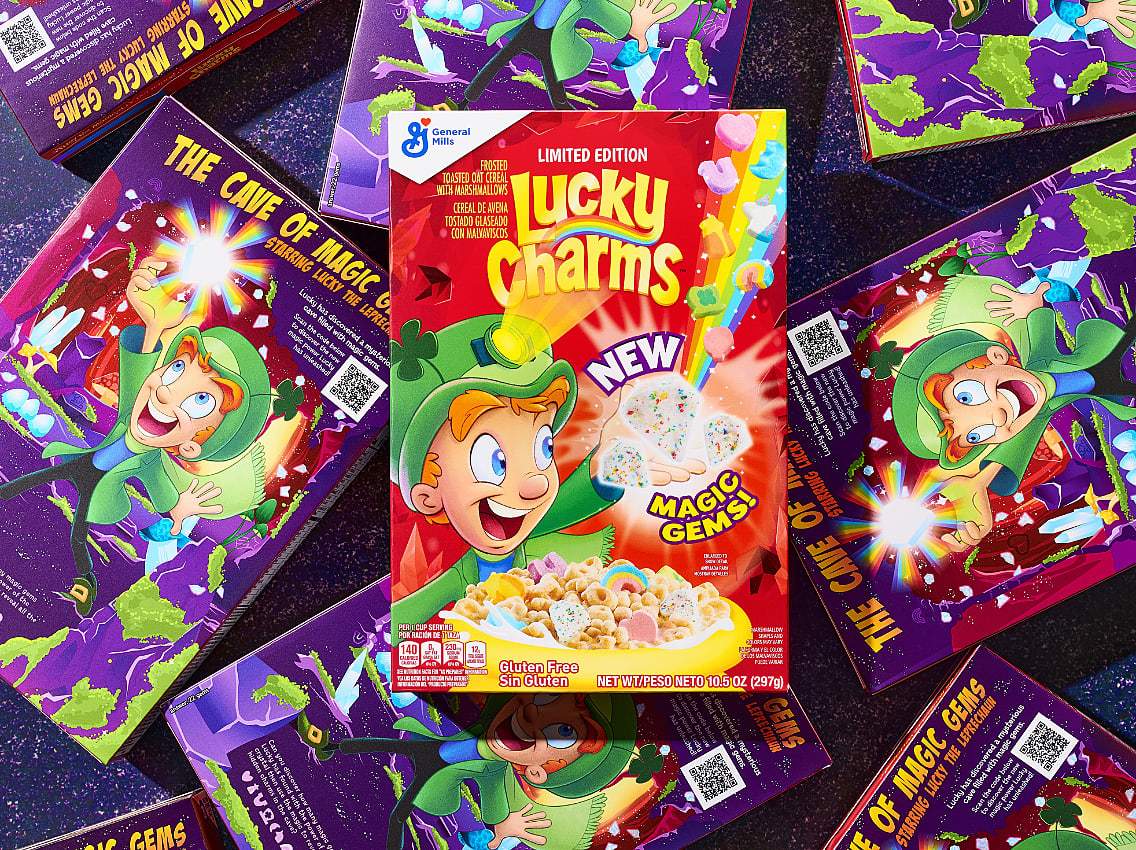 Famous Lucky Charms promotions
- In 1964, a magnetic game and Lucky Charms Charm bracelet were offered for just 25 cents!
- In 1983, Lucky encouraged kids to grow real crops on his magical mini farm with seeds, tools and even animals.
- Lucky went 3-D and huggable in 1987 with the offer of a plush, stuffed leprechaun.
- In 1991, Lucky Charms featured a mail-in offer for a free real tree.
- In 1998, Lucky traveled around the world and offered coins featuring world landmarks as well as a passport and travel kit.
Susan Wakefield, former corporate archivist for General Mills, talks about some of the promotional history of Lucky Charms in this video.